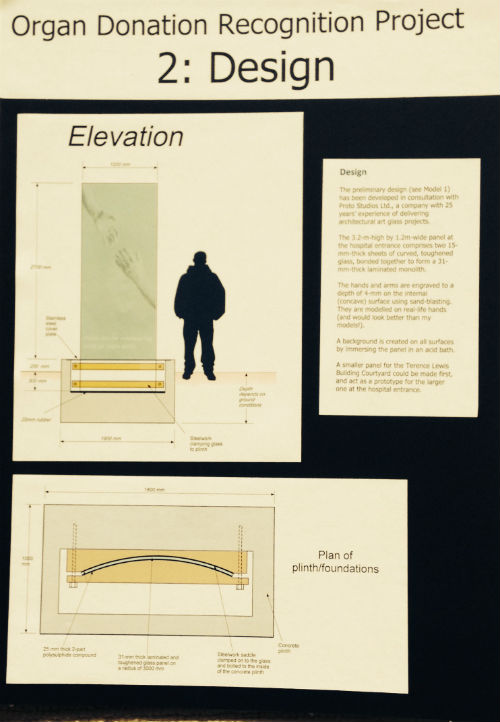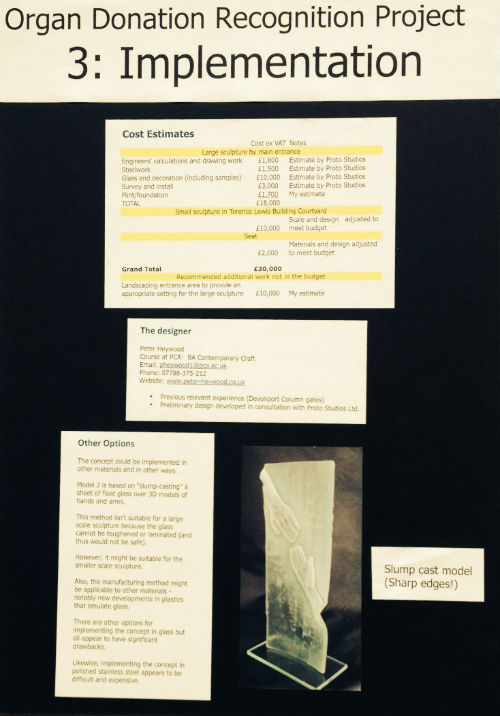 Following feedback on the above I came up with a different way of implementing the same concept, by water jet cutting between 80 and 100 pieces of glass, toughening them and then threading them into vertical rods with gaps in between each plate.
I made a 1/5 model of a section of this, using 3mm acrylic sheet cut on a laser cutter. One of the sheets after cutting is shown in the picture below.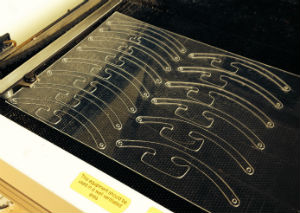 I assembled this on 6mm threaded rod: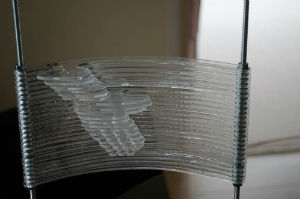 Here's the new design boards that I presented to the hospital on 12th May: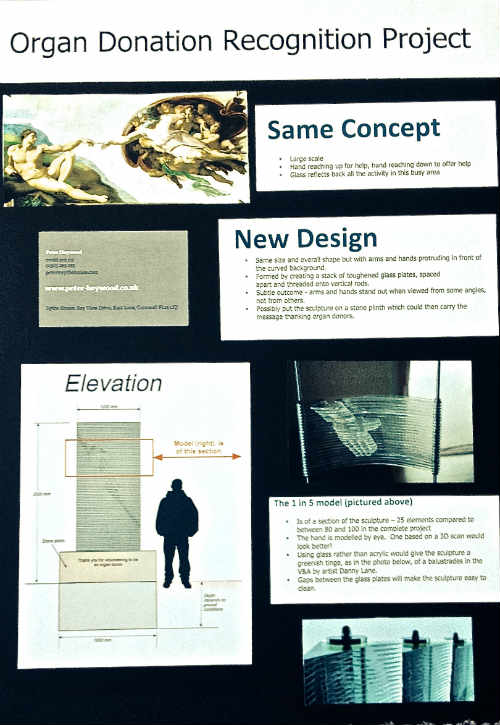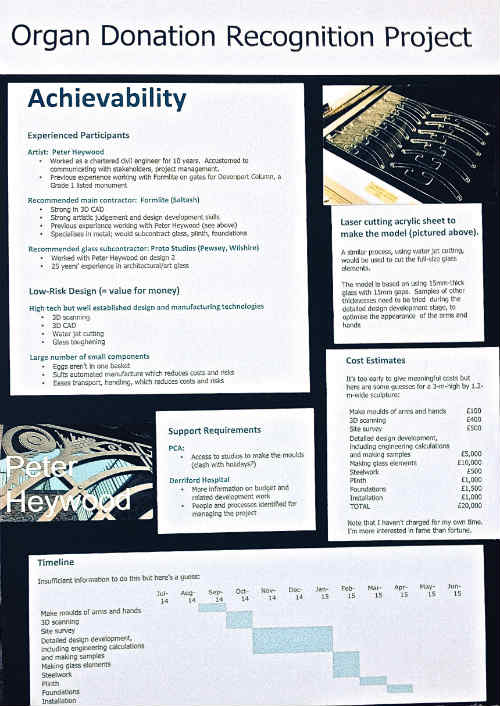 The boards were nicely laid out - the wonkiness results from my photography!

Staff voted on the designs and I came second. The main reservations concerned whether it could be kept clean easily, and whether my budget was plausible. More voting is taking place so the project isn't totally written off yet!