Moving wave
The end result was this: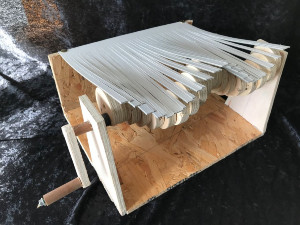 I'm pleased with this - particularly the use of a sheet of cardboard to keep all the "fingers" aligned. I'm pretty sure separate fingers would have caused problems!

It started out on the previous day as a planned caterpillar automaton, as my submission for Day 27 of 30/30: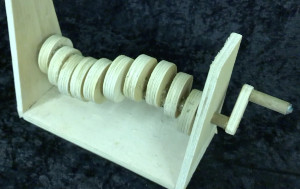 I ran into some technical issues with it and wasn't too keen on the whole idea of a caterpillar, partly because it's already been done and I was effectively copying an existing cardboard project.