You're doin' my head in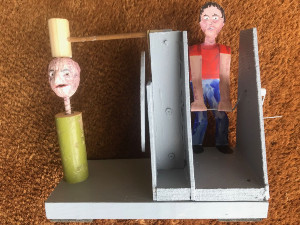 I made this on day 10 of 30/30. The figure is just made of card.

I plan to go back to this and make a version that has a wooden figure. I might also change the left hand - have a complete figure sat in a chair.